BREAKING NEWS UPDATE!
Edgar posts a photo of the new kitty!



AND ON THE PARIS HILTON FRONT: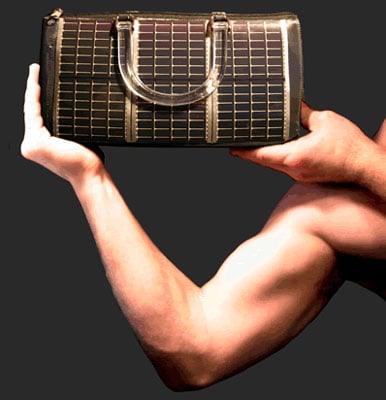 Hat tip to Wagga for this find:
We all carry a stack of gadgets around with us, but whether you keep them in a handbag, manbag, pocket or plastic bag, it's keeping them charged up that's important. Enter the Power Purse.

This high-tech bag's outer surface is covered with solar panels that absorb the sun's rays and create electricity used for powering everyday gadgets.

But you won't need to leave the bag sat on a Starbuck's table whilst you charge your iPod, because a USB port protrudes through the bag's lining that allows you to plug-in and charge-up your gadget whilst it's inside the bag.

Continued here
Hmmm, did
Casey design their site
in exchange for a Power Purse?